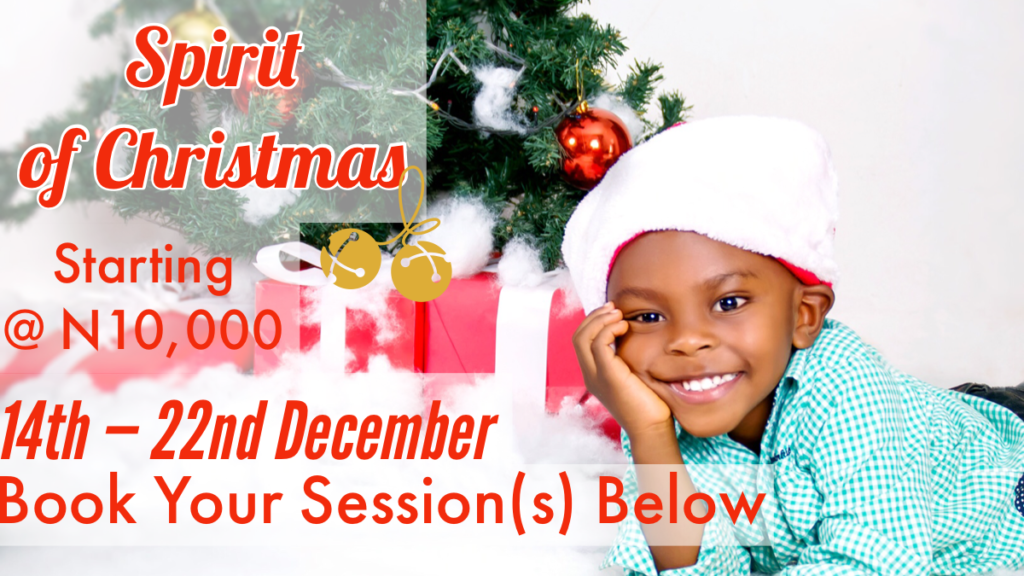 Spirit of Christmas

As the Christmas season comes upon us once again, we offer you high-end photo sessions to keep your sweet memories alive.
Sessions include:
Newborn/Kids, Maternity, Family/Couples, Fantasy Sessions.
The 2-Combo Session Includes any two of the above sessions with Custom greeting Cards.
Your journey starts here, to make a deposit towards your preferred session (s) and lock your spot, fast and easy by clicking any of the buttons below.
F. A. Qs
Do I need to make a deposit to lock my spot?

Yes, to facilitate a smooth experience.

How can I select my preferred session and finish up my booking?

All the deposit options lead to an interface where you can do necessary selection finish up your booking once Payment has been done.

What if I choose to cancel my session?

you need to cancel at least 3 days before your preferred session.

I want only one session with greeting cards included

You will need to purchase your custom greeting cards separately.

What if I want other products apart from the standard products that come with my preferred session?

Additional products will have to be paid for.

How long will it take for me to receive my finished work?


All products will be delivered between 14th to 24th December depending on your schedule and additional products, if any.
View Gallery here